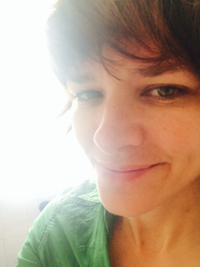 Welcome to One Earth Healing Massage and Yoga! One Earth Healing provides effective and integrative pain relief and stress relief massage therapy to clients in and around the community of Asheville, NC. Energy Healing, Reiki, Cranio-Sacral work, dynamic stretches of Thai Massage, recommended postures of yoga, and many other modalities can be incorporated together to help alleviate pain, stress, or repetitive use issues.
It's your time to feel good!
GIFT CERTIFICATES AVAILABLE HERE
Contact andra@massagetherapy.com for more information or questions. Call or text 828-215-2650
For your exclusively designed massage, sign-up below at Asheville's One Earth Healing to pursue your path to healthful living and care-full well-being. Contact directly if you are looking for same day massages.
You will receive a confirmation shortly after scheduling. If you do not, please contact Andra@massagetherapy.com or 828-215-2650 immediately. Otherwise, you'll miss out on pertinent information like directions and reminders!
If you are participating in the Groupon campaign, Thank You So Much! It is great getting to know and work with so many diverse and amazing folks in our larger Asheville community! Please sign up using the Groupon listing above. Thanks so much and look forward to seeing you soon!