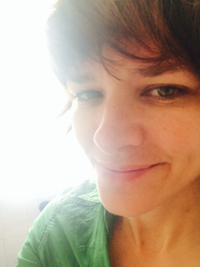 Welcome to One Earth Healing Massage and Yoga! One Earth Healing provides effective and integrative pain relief and stress relief massage therapy to clients in and around the community of Asheville, NC. Energy Healing, Reiki, Cranio-Sacral work, dynamic stretches of Thai Massage, recommended postures of yoga, and many other modalities can be incorporated together to help alleviate pain, stress, or repetitive use issues.
It's your time to feel good!
GIFT CERTIFICATES AVAILABLE HERE
andra@massagetherapy.com 828-215-2650
For your exclusively designed massage, sign-up below at Asheville's One Earth Healing to pursue your path to healthful living and care-full well-being.
You will receive a confirmation shortly after scheduling. If you do not, please contact Andra@massagetherapy.com or 828-215-2650 immediately. I wouldn't want you to miss out on pertinent information like directions and reminders!
Thanks so much and look forward to seeing you soon!